The crimson blood drenched walls seemed to be breathing, almost gasping at the cruelty that they were witnessing. The stench of blood and urine was overwhelming, when she closed her eyes; his unforgiving voice resonated within her head. He lurked within the darkness behind her eyes. Read the rest
To my dear Reverend,
I know your search for your missing daughter consumes you and your parish. Though I know this letter will not bring you any comfort, however it can at least end that search.
I have taken her with me and I will not be bringing her back. Read the rest
I think I should tell this story the way I remember experiencing it. I'm not a religious person, despite my fundamentalist upbringing. I fell away from the faith long ago, but I believe in evil. You can't understand a person till you've walked a mile in their shoes. Read the rest
"Twisted Fate" Halloween Short Story Contest
Kismet Writing & Development
The skies darken earlier with every passing night. The leaves are changing, and the cider is hot. Everywhere you look, fall is in full swing and it feels as if the very Fates themselves have come closer to our world to watch us mere mortals dance ourselves silly.
We here at Kismet know that, when it's kismet, it's fate. The stars themselves have aligned to create something beautiful and joyous thing in your life. We mortals couldn't have helped make it happen even if we had known it was coming. But what happens when the stars have cast a fate for you that is terrible, even evil?
What does it look like when the universe itself seems to be intent on arranging unrelated events to cause malice instead of joy?
How does it feel when those jealous Fates turn their attention on you?
With Halloween just around the corner, we invite you to explore these themes with us.
Show us how dark kismet can really get with your short stories and win prizes!
Give us your monsters – figuratively and literally – in 500 words minimum, 5000 words max. 
First prize is $250.00 cash, your story featured on our site, and two hours of publishing and/or development consultation with one of the partners here at Kismet Writing & Development.
Second prize winners will also get your story featured on our site plus two hours of publishing and/or development consultation with one of the partners here at Kismet Writing & Development. 
Follow the darkness…terrify us with your foul fables.
It's Kismet.
Contest Rules:
The following rules & guidelines are subject to change without notice.
The Contest is sponsored by Kismet Writing & Development, located in Lakewood, Colorado.
"Twisted Fate" Contest (the Contest) is open to anyone not subject to the rules of ineligibility listed below. The contest is open to submissions from aspiring writers anywhere in the world. However, if the short story has been previously published in any form (including any self-publishing outlets), then it is ineligible for entry in the Contest. If the story is submitted and for some reason becomes ineligible for the contest (for example: the author signs a contract to publish the submission before the end of the contest period), then it is the author's responsibility to notify Kismet Writing & Development of this change in eligibility. The contest is open to all ages. Employees of Kismet Writing & Development and other companies associated with the promotion of the Contest, and their respective parents, subsidiaries, affiliates and advertising and promotion agencies as well as the immediate family (spouse, parents, siblings, and children) and household members of each such employee are not eligible. 
The Contest is open to writers of all genres however each entry short story must be related to Halloween or of the horror or thriller genre.
No entry fee is required, and all rights to the story remain the property of the author. 
Participation in the Contest constitutes entrant's full and unconditional agreement to and acceptance of these Official Rules and the decisions of the Sponsor, which are final and binding. Winning a prize is contingent upon being compliant with these Official Rules and fulfilling all other requirements set forth herein.
All entries must be original works by the entrant, in English. Plagiarism, which includes the use of third-party poetry, song lyrics, characters or another person's universe, without written permission, will result in disqualification. 
Please keep graphic, gratuitous sex, violence, and crude language to a minimum. If your piece wins, certain words and or offensive language may be changed during the editing process at the moderator's discretion. Excessive violence or sex, determined by the moderator, will result in disqualification. 
Entries must be unpublished at the time of submission and be the original work of the contestant. Unpublished includes not published on the internet, blog sites or other books, magazines and anthologies. Anything posted online or in print is considered to be published.
To be eligible, entries must be original short stories of 500 minimum to 5,000 maximum words in length. Word counts are determined solely by Microsoft Word exclusive of title. Standard manuscript form: Times New Roman, 12 point font, double spaced, pages numbered. Incorrect format disqualification is at moderators discretion.
The moderator role is filled by either of the two managing partners of Kismet Writing & Development. 
Moderators are eligible for voting and held to the same three vote limit as all other voters.
The Contest begins at the live launch and ends on October 17th, 2020 at 11:59 PM MT (the Contest Period). Entries that are submitted before or after the Contest Period will be disqualified. Submissions will be accepted for the duration of the Contest as described.
Entries must be submitted via the online contest form. Entries submitted any other way will be disqualified.
Each entrant may submit only one short story. 
All entries for the contest are final. No revisions are accepted.
Contestant eligibility depends upon at least one social media share.
All entry judging is done by public voting, entrants are allowed the same voting rights as the public,  on www.kismetwriting.com/contest. Limit three votes per participant. Contestants are also eligible to vote with the same three vote limitation.    
There shall be one cash First Place prize of $250 as well as the winning short story published on the  "Featured Authors" page on www.kismetwriting.com . First Place winner will also receive two hours of editorial/publishing consultation with a member of Kismet Writing & Development .
There shall be one Second Place prize of no cash and the second place story published on the  "Featured Authors" page on www.kismetwriting.com . Second Place winner will also receive two hours of editorial/publishing consultation with a member of Kismet Writing & Development .
Winners will be individually notified on 12 noon MT, October 31st,  2020 by email. The cash prize winner will be notified by email. The cash prize winner will be required to complete, electronically sign and submit a Declaration of Compliance within five (5) days of the date notice or attempted notice is sent, in order to claim his/her prize. If a potential winner cannot be contacted, or fails to submit the Declaration of Compliance within the required time period, or prize is returned as undeliverable, the potential winner forfeits the prize. If the potential winner is at least 18 but still considered a minor in his/her jurisdiction of residence, Sponsor reserves the right to award the prize in the name of his/her parent or legal guardian, who will be required to sign the Declaration of Compliance on the potential winners behalf and fulfill any other requirements imposed on winner set forth herein. Potential winners must continue to comply with all terms and conditions of these Official Rules, and winning is contingent upon fulfilling all requirements. In the event that a potential winner is disqualified for any reason, Sponsor will award the applicable prize to an alternate winner.
In the event that the operation, security, or administration of the Contest is impaired in any way for any reason, including, but not limited to fraud, virus, bug, worm, unauthorized human intervention or other technical problem, or in the event the Contest is unable to run as planned for any other reason, as determined by Sponsor in its sole discretion, the Sponsor may, in its sole discretion, either (a) suspend the Contest to address the impairment and then resume the Contest in a manner that best conforms to the spirit of these Official Rules or (b) terminate the Contest. The Sponsor reserves the right in its sole discretion to disqualify any individual it finds to be tampering with the entry process or the operation of the Contest or to be acting in violation of these Official Rules or in an unsportsmanlike or disruptive manner. Any attempt by any person to damage the website or undermine the legitimate operation of the Contest may be a violation of criminal and civil law, and, should such an attempt be made, the Sponsor reserves the right to seek damages (including attorneys fees) and any other remedies from any such person to the fullest extent permitted by law. Failure by the Sponsor to enforce any provision of these Official Rules shall not constitute a waiver of that provision.
By participating in the Contest, entrants agree to release and hold harmless the Sponsor, and each of their respective parents, subsidiaries, affiliates, advertising and promotion agencies, other companies associated with the Contest, and each of their respective officers, directors, employees, shareholders, representatives, and agents (the Released Parties) from and against any claim or cause of action arising out of participation in the Contest or receipt or use of the prize (including any travel or activity related thereto), including, but not limited to: (a) any technical errors associated with the Contest, including lost, interrupted or unavailable Internet Service Provider (ISP), network, server, wireless service provider, or other connections, availability or accessibility or miscommunications or failed computer, satellite, telephone, cellular tower or cable transmissions, lines, or technical failure or jumbled, scrambled, delayed, or misdirected transmissions or computer hardware or software malfunctions, failures or difficulties; (b) unauthorized human intervention in the Contest; (c) mechanical, network, electronic, computer, human, printing or typographical errors; (d)application downloads, (e) any other errors or problems in connection with the Contest, including, without limitation, errors that may occur in the administration of the Contest, the announcement of the winner, the cancellation or postponement of the event and/or the flyover, if applicable, the incorrect downloading of the application the processing of entries application downloads or in any Contest-related materials; or (f) injury, death, losses or damages of any kind, to persons or property which may be caused, directly or indirectly, in whole or in part, from entrants participation in the Contest or acceptance, receipt or misuse of the prize (including any travel or activity related thereto). Entrant further agrees that in any cause of action, the Released Parties liability will be limited to the cost of entering and participating in the Contest, and in no event shall the entrant be entitled to receive attorneys fees. Released Parties are also not responsible for any incorrect or inaccurate information, whether caused by site users, tampering, hacking, or by any equipment or programming associated with or utilized in the Contest. Entrant waives the right to claim any damages whatsoever, including, but not limited to, punitive, consequential, direct, or indirect damages.
Except where prohibited, each entrant agrees that any and all disputes, claims and causes of action arising out of, or connected with, the Contest or any prize awarded shall be resolved individually, without resort to any form of class action, and exclusively by the appropriate court located in Connecticut. All issues and questions concerning the construction, validity, interpretation and enforceability of these Official Rules, entrants rights and obligations, or the rights and obligations of the Sponsor in connection with the Contest, shall be governed by, and construed in accordance with, the laws of Connecticut, without giving effect to any choice of law or conflict of law rules, which would cause the application of the laws of any jurisdiction other than Connecticut.
Information collected from entrants is subject to sponsors' privacy policy.
The Contest is void where prohibited by law. The Contest is subject to federal, state, and local laws and regulations.
Summer has finally released its hold on the world and the cool air has begun to blow.
We all know what that means: Cold mornings and warm as we settle in with our manuscripts, cold winds against warm jackets, and -most importantly- the contest season just started warming up!
Get over the difficulty of a cold start in contests with the quick and fun blurb writing contest from
The prize? 500 dollars!
Details here, taken from their contest site at https://www.queryletter.com/contest
The QueryLetter.com Writing Contest

Can you write a blurb for a hypothetical book?

This writing contest is all about book blurbs. The twist? We want blurbs about completely made-up, nonexistent books. Get creative!

Write and submit a back cover blurb of 100 words or fewer that sets the stage for a novel, establishes the characters, and raises the stakes in a way that makes readers want to find out more.

Let your imagination go wild—and who knows? You may be inspired to turn your blurb into a novel of your own one day.

​

​

The award

​

We will award one prize of $500 to the best blurb.

​

The submitted blurbs will be judged by our team of query letter writers based on how effectively they hook readers, taking into account the writing style and the overall impression.

​

​

Requirements

​

Your blurb must be original. Any submissions found to contain plagiarism will be disqualified.

Submissions must be 100 words or fewer. Please run a spellcheck and proofread carefully.

You may submit multiple entries provided each entry is a completely unique blurb.

You can apply from anywhere in the world. No purchase is necessary to enter this contest.

In applying, you grant us permission to publish your blurb entry on the QueryLetter.com blog.

Please apply by noon (US Eastern time) on September 15, 2020.
Jump right to the application page here.
Good luck, and keep your eyes here for our upcoming Halloween short story contest!
Free stuff for writers.
Between finding a good professional to help you with your work and the cost of marketing (both time and money) finding resources for your writing can be expensive. Having a shoestring budget shouldn't stop you from finding help.
So, from this point on, Kismet Writing is going to start including cool free stuff in our blog.
For our inaugural feature, we're proud to present a resource from group local to us here in Denver, Colorado. In light of the Covid Crisis, Rocky Mountain Fiction Writers association decided to host their annual conference for FREE on YouTube!
HOWEVER, this access is only for a limited time: September 1st to September 30th 2020. get it while it's hot.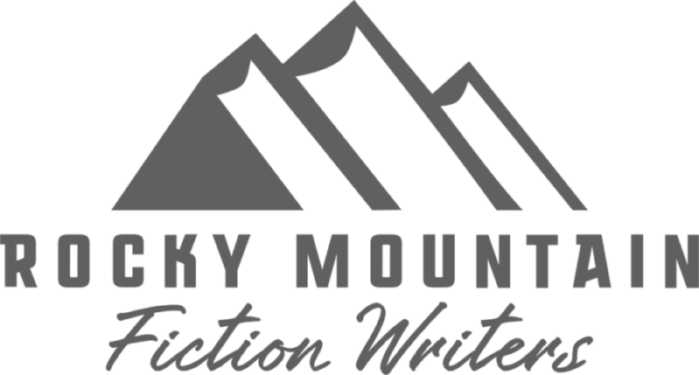 From their website:
We are excited to introduce the Colorado Writers Collaborative 2020 virtual conference!

Rocky Mountain Fiction Writers has joined forces with Northern Colorado Writers and Pikes Peak Writers to create a month long virtual conference free for everyone to attend!

This joint venture hits YouTube September 1-30, 2020. Check out free video presentations from agents, editors, and authors on the craft, business, and life of writing as well as current hot topics all writers should pay attention to. You'll learn from NYT bestselling authors like Rachel Howzell Hall, John Gilstrap, and Bob Mayer; editors like Tiffany Yates Martin and Anita Mumm; plus Colorado powerhouses like Margaret Mizushima, Stant Litore, and Stuart Horowitz. Over twenty-five contributors have volunteered their time and effort to provide the writing world with some education, inspiration, and motivation during this time of safer-at-home.
The full posting and list of contributors can be found on their official conference page: https://rmfw.org/conference/
BUT if you want to jump right into the presentations, you can find them here:
https://www.youtube.com/channel/UCB4EqMzuIe-EnG-BUj3LBSQ/videos
Be sure to check out "Writing vivid settings" with local favorite Carol Berg, or the particularly enlightening "Writing about disability" with Kendra Merritt.